Overview
##52 15715 34th Ave, Surrey, BC
MLS®#: F2828339
Please turn on Javascript.
SOLD
Property Value$948,000
Sold on 2009-05-29
Property Address##52 15715 34th Ave, Wedgewood, Surrey, BC, V3S 0J6, Canada
TypeTownhouse
BasementFull, Fully Finished
Parking2 cars
Year Built2003
Taxes$4716.98
Living Area5,288 sq.ft.
Bedrooms3
Bathrooms3 full & 2 half
Maintenance Fee$452.00
Morgan Creek
##52 15715 34th Ave, Wedgewood, Surrey, BC, V3S 0J6, Canada
Description
Wedgewood at Morgan Creek. Gated community with distinctive craftsman styled townhomes. Firestone layout offers 3 levels of fine living with many extensive upgrades throughout. Grand foyer, formal living & dining rooms with rich hardwood floors throughout main & designer paint. Bright open kitchen features gas cook top, warming draw, stainless steel app., granite count tops & pantry. Master on main with 5 piece ensuite & walk in closet. 2 large bedrooms up both with ensuites. Lower level offers the ultimate in entertaining featuring a state of the art media room, 2000 bottle custom - temperature controlled wine cellar, office, & games room with river rock fireplace. Tucked away on quiet cul-de-sac location with South exposure, backing onto tranquil water features. Play at Morgan Creek Golf Course; shop at the newest South Surrey stores and enjoy this safe and secure lifestyle. Truly An achievement in lifestyles!
Features
List of Upgrades (Over Standard Firestone Unit):

Kitchen:

- Redesigned custom made maple kitchen cabinets (Columbia Cabinets) with ample cabinet space including pull out drawers, spice rack and recycling area.
- Extensive molding throughout cabinet design
- Pantry incorporated into kitchen design with glass pantry door factory finished by Columbia to match kitchen cabinets. Pantry has ample 5 layer shelving
- Paradiso Bash Granite throughout counters
- Slate tiles throughout kitchen
- Thermador stainless steel self cleaning convection wall oven with built in microwave and CookSmart technology (note that cooking time can be reduced by up to 50% by using thermador�s advanced third element convection with microwave combination cooking). Cooksmart automatically determines time, temperature and power level.
- Thermador cooktop with fans
- Dacor warming oven
- High end KitchenAid fridge and freezer with ice and water dispenser
- Bosch Dishwasher
- Extra capacity Waste King Disposer
- Under mount stainless steel Blanco kitchen sink

Flooring

- Hardwood flooring throughout main floor � Khars Jarrah Stockholm Engineered floors (Living Room, Dining Room, Den, Hall to Master Bedroom, Powder Room, Family Room and Nook)
- Upgraded Tuftex Highland Park Pale Ivory Carpet from Exclusive in Master, Upper Floor, Stairs to Upper Hall, Upper Hall and Upper Bedrooms
- Upgraded Highland Park Indigo Carpet Stairs to Basement and most Basement areas
- Custom Designed Slate entrance
- Torlys Cork Floors In Burl Spanish Moss in Basement Sewing and Craft Room
- Ceramic Upgraded Tiles in Laundry
- In Floor Radiant Heat in Ensuite, Entry, Kitchen Areas

Laundry

- Maple Cabinets in Laundry
- Built-in Ironing Board

Master Bedroom

- Master Bedroom Drawers Built In
- Ceiling Fan in Master Bedroom
- Closet Organizers in Master, Upper Floor Bedrooms

Master Ensuite

- Shower Upgrade with Shampoo Built In
- Upgraded plumbing fixtures including sinks, faucets, shower trim and toilets
- Granite counters in Paradiso Bash


Living Room:

- Custom designed fireplace with rope mantle style by Studio 36 � note work done on both sides of fireplace

Powder Room:

- Morning basin in lieu of standard basin
- Trevi brushed nickel faucet
- Granite counters as in Master Ensuite

Cabinetry and Woodworking

- Columbia Cabinet designed cabinetry in upper floor bedrooms
- Family Room Custom cabinets
- AAC Custom Designed Staircase Handrails Both to Upstairs and Downstairs

Other Main Floor

- Custom Paint package
- Shutters (19) throughout main floor
- Insect screen doors at rear and library areas
- Teledor Bell installation
- Epoxy Paint on Garage floor

Sound System

- Built In Speaker systems throughout main and upper floors (7 pairs terminating in family room area) as well as speakers in lower floor (3 pairs) terminating in Media Room and Pool Table area

Media Room

- Media room insulated as R14 to a new wall and R20 to joist spaces and with 5/8� drywall ceiling with soundbars
- Installation of full speaker system throughout theatre
- Raised platform in back of theatre
- Home Theatre wiring and setup
- Top Quality Sony Overhead Projector and Screen
- Curved Wall and moldings throughout theatre

Other Basement

- Cat 5 telephone pre-wires in basement.
- Ample outlets in office area
- Custom doors and windows in office with mountain range design
- Storage racks in Furnace/Storage Room made up to ½� MDF with 2� by 4� supports
- Sewing room cabinets and counters
- Fireplace unit in Basement with cultured stone and poplar wood mantel
- Upgraded water heater to 60 gallon
- Crown moldings in basement media room, basement bar and sitting areas

Wine Cellar

- ONAM CW-30W Wine Cellar Refrigeration System hidden and incorporated into cellar design
- Custom racking made with western red cedar with application of water base stain � capacity for approximately 2,000 bottles
- Double deep racking in several areas of cellar underneath custom made counters by AAC woodworking
- Curved corner units with display areas
- Wine room door
- Triple row display angle with rope lighting
- Overhead fixture
- Crown molding
- Tiled floors

Lighting

- Upgraded fan in master, family room
- Upgraded chandelier in dining room
- Hanging Lights in bar area of basement
- Utilizing puck lighting instead of fluorescent lighting in ensuite, powder and upper bathrooms



Maintenance Fee includes: exterior insurance, funds toward long-term capital improvements in strata, exterior maintenance, landscaping maintenance, water feature maintenance, & much more.

Listing Provided By
REMAX Colonial Pacific - Helmut & Monica Dahl
RE/MAX Colonial Pacific Realty
15414 24th Ave
White Rock, BC
V4A 2J3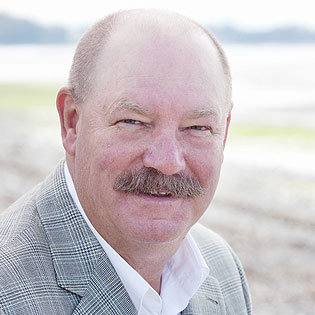 RE/MAX Colonial Pacific Realty
15414 24th Ave
White Rock, BC
V4A 2J3